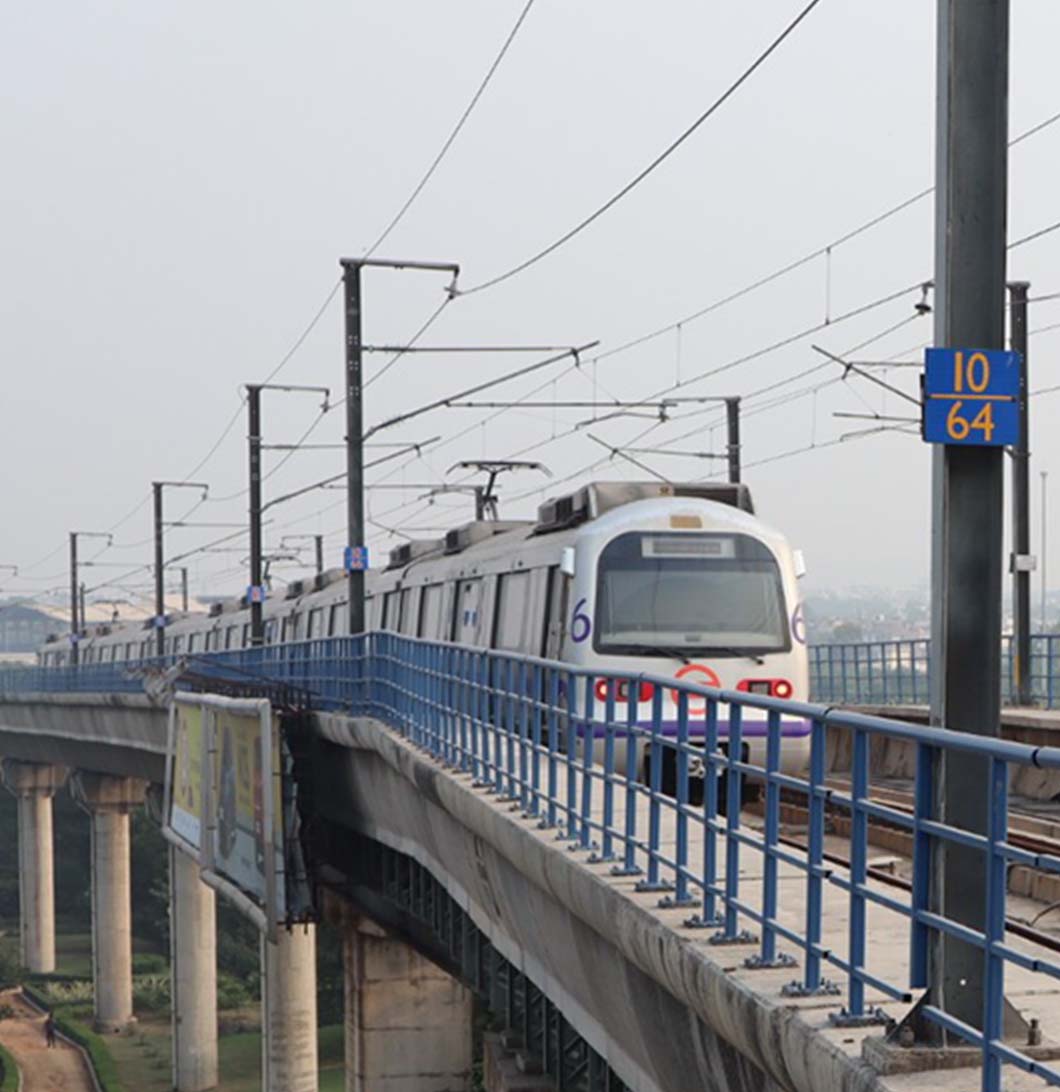 About the project
The Delhi Metro Rail Corporation Limited (DMRC) received the Official Development Assistance (ODA) loan from the Japanese Government, more than 50 % of project cost. DMRC, together with Japanese Consultants and Contractors, started the construction of Delhi Metro in 1998, and a huge urban railway network lines in Delhi with the total length of 350 km could have been constructed and inaugurated one after another, in only 20 years.
DMRC made contract with General Consultants (GC) continuously from Phase 1, Phase 2 up to Phase 3, and carried out project management with the assistance of GC. As a member of the GC, Tonichi Engineering Consultants, Inc. was responsible especially for overall Quality Assurance through all phases, and also responsible for overall Cost Control, Cut & Cover and Station Structure through phase 1.
The safety culture prevalent in Japan, which was introduced at the site of the Delhi Metro construction project, has become a model for construction sites in India.
In particular, Delhi Metro is popularly used by the people of Delhi, and Indian nation are taking supportive attitude with a good feeling of convenience, safety, reliability, cleanliness in the car, and comfort with air conditioning ventilation equipment.
Thus, the metro network in Delhi brought the good reputation to Delhi as the modern capital, at home as well as abroad.